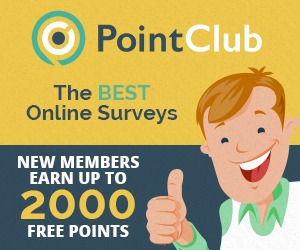 Share your honest opinions and earn rewards so you can pick up dinner for the family tonight. Find online surveys, chosen just for you, make earning rewards easy so you can get your game on with your friends. Targeted online surveys earn you rewards, so you can have that bestseller to read while waiting for a blind date.
When you have enough points, you can redeem them for cash or the gift card of your choice. Gift cards can either be digital or real cards sent to you.
Earn Free Rewards from Games, Deals, Video and Celebrity Gossip at Pointclub.com.