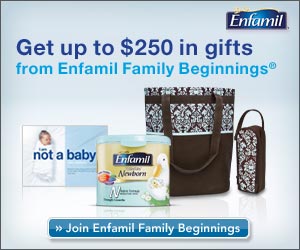 Join Enfamil Family Beginnings® for FREE.
Enjoy special offers, savings and support through pregnancy, your baby's first year and into toddlerhood.
Register for Enfamil® Beginnings today. Get up to $250 in Free Gifts including expert advice and nutrition information, Enfamil® samples and discounts.
Toluna has a new freebie! Sign up to get a FREE Baygon Insect Trap Flower Stickers!
After signing up, confirm your email address and log in. Then, find the "Explore" tab on top of the page page, and find "TEST PRODUCTS" tab (sub-menu of Explore). If you are chosen to test this product, it will arrive at your door steps in a few weeks!!
There are 1000 available for tests for each through 9/08/2014.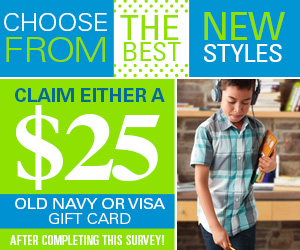 If Old Navy is your brand, then here is a perfect opportunity for you! Claim a FREE $25 Old Navy or Visa gift card after completing a survey on their website!
This one is still available. A FREE "21 Days to Better Diabetes Control" guide from Diabetic Connect. Diabetic Connect is an online support community where you'll find additional help for taking control, including tips, insights, and inspiring success stories from people who live with diabetes, too.
This guide includes delicious daily recipes and tips to form healthier habits created by a Certified Diabetes Educator.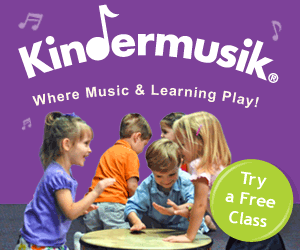 Here is a musical deal for you all! Kindermusik offers music and movement classes for babies, toddlers, big kids, and families.
So if your kid is fascinated or inclined towards music, sign up to try a Kindermusik Music Learning Class for FREE for a limited time. Spaces are limited to hurry over if you are interested.
Shine A Spotlight on your Star!
Your kid's amazing! So give them a stage as big as their talent.
Upload a picture of your kid's self-expression with #ThatsMyKid and JCPenney might feature them on their social stage.
Plus, you'll be entered to win a $500 JCPenney gift card!
Ends Septemeber 17th, 2014. Good luck!
Enter the Wendy's® & Coca-Cola Hispanic Heritage Month 2014 Sweepstakes for your chance to WIN a memory-making vacation for the whole family, $500 Delta Air Lines voucher or a $50 Wendy's® gift card. All you need to do is register yourself on their website!
This is so cute!  It would make a great gift too!  It's 36% off this week only! Grab one now because these won't last long! Hello Kitty Kids Digital Watch for just $12.74.
Setting up your own Walking Dead themed party for Halloween? This sign is just perfect!  Right now you can grab it for a great deal! It's 28% off and at just $8.60 it's a steal!