Free Kid Samples
Find free kid samples from your favorite stores all around the country, both online and offline. We search the web everyday to find free kids and children items and samples. Treat your kids to fun samples and make them look forward to free surprises! Life is expensive, do not the free kid things pass you by!
Mommies, I hope you have snagged this deal. If not, then do it right away! Get FREE Huggies Little Snugglers Diapers & Wipes Samples.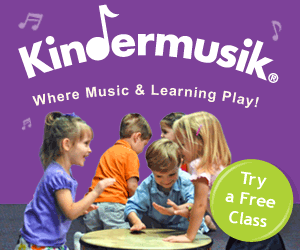 Here is a musical deal for you all! Kindermusik offers music and movement classes for babies, toddlers, big kids, and families.
So if your kid is fascinated or inclined towards music, sign up to try a Kindermusik Music Learning Class for FREE for a limited time. Spaces are limited to hurry over if you are interested.
Here's a FREEBIE for the lil Boxtroll fan in your house? Get FREE six different character coloring pages from this fun movie.
 From 10/17 to 10/26, you can enjoy a Free Event at Barnes & Noble. Barnes & Noble invites you to join us and build something creative with the ZOOB moving, mind-building modeling system. This learning event is geared for children ages 4 through 7.
Disney is having a Halloween Dress Rehearsal! Come dressed in your favorite Disney costume and enjoy Crafts, Games, and a Costume Parade today from 11.00am to 12.30pm.
by MFPS Team on Oct 14,2014 -

Comments Off
If your lil one is a Batman fan, make sure you take him/her to Toys R us on 10/18, Saturday! There is a FREE LEGO Bat Signal Event for Kids! Kids can build and take home their very own LEGO Bat Signal!
by MFPS Team on Sep 21,2014 -

Comments Off
If you take your kids with you while shopping at Target, then do take them to the bakery counter for a Free Kids cookie.
This treat is all year round and it's 1 cookie per kid per visit.
by MFPS Team on Sep 6,2014 -

Comments Off
There are tons of building/construction sets out there for boys, but hardly any designed for girls. GoldieBlox Building Toys have been designed specifically with girls in mind. Now, you can get a Free Sample of GoldieBlox Building Toys. All you need to do is fill in a simple form.
This offer expires on 9/30/14 and while supplies last.
by MFPS Team on Sep 3,2014 -

Comments Off
Hey, if your kids adore the Nick Jr. Character then he will be happy to get a call on his birthday from Nick Jr and also some exciting freebies.
So quickly join the Nick Jr. Birthday Club and as a member, you'll get a Free Personalized Birthday Phone Call, Party Planning Tips & Ideas, Free Birthday Printables and More! Sign up for free today and schedule a birthday call for your child from the Bubble Guppies, Peter Rabbit, Dora, the PAW Patrol or Wally.
by MFPS Team on Sep 3,2014 -

Comments Off
It's Museum Day on September 27th meaning free admission to participating museums around the nation. Each ticket is valid for 2 FREE admissions!
You can fill out the form here and request a ticket to a participating venue. The ticket will be available to download immediately up to the date of the event.
by MFPS Team on Sep 2,2014 -

Comments Off
Yum, Yum, Let's Make Some! – A Fun And Free Healthy Cookbook For Kids And Families!
Sign up here to get your copy of Yum, Yum Let's Make Some, a collection of healthy and delicious recipes that Fit4allkids and Kohl's Cooks for Kids have assembled for you and your family to enjoy!
by MFPS Team on Sep 2,2014 -

Comments Off
Visit your local LEGO Store on on 09/02 at 5 pm to have fun building a FREE LEGO Racing Plane, and take it home – for free!
Models are not for sale and cannot be purchased. One free per child. Event is open to children aged 6 to 14 only.