Free Kid Samples
Find free kid samples from your favorite stores all around the country, both online and offline. We search the web everyday to find free kids and children items and samples. Treat your kids to fun samples and make them look forward to free surprises! Life is expensive, do not the free kid things pass you by!
On Saturday, 11/22, head on over to Toys R Us, and build an amazing winter city scene with LEGO® bricks and more! 
Half Price Books is having BOOKSGIVING DAY on November 22nd. If you have one of their stores in your area, be sure to stop in with your children for storytime at 1pm. Every child that attends will receive a free book to take home and add to their library, or start a new one!
There is a FREE Build a Give and Save Bank Workshop For Kids at Home Depot on Saturday, November 29, 2014 from 9am – Noon.
The FREE kids' workshops take place from 9:00 a.m. -Noon. All kids get to keep their craft and receive a FREE Kids Workshop Apron, commemorative pin and certificate of achievement. Have fun, make friends and gain a sense of achievement and work ethic.
On Wednesday at 1 PM EST, you can send you friend a FREE Thinkbaby Sunscreen and Shampoo Sample Pack.
The Ultimate Online Baby Shower gives you the chance to send your friends products & gift cards from all your favorite baby brands! On Thursday November 20th at 1pm EST, you could send a friend one of:
- 150 Grow With Me 2-Pack Training Cups
- 200 5oz Classic Bottles
- 1,000 25% off online coupons
by MFPS Team on Nov 8,2014 -

Comments Off

Looking for a great way to reward your kids?
How about free tokens on their next visit to Chuck E. Cheese's? Print out these free rewards calendar to get started.
by MFPS Team on Nov 8,2014 -

Comments Off
Do you have a Disney Junior Doc McStuffins fan at your house?Here is a  FREE Disney Junior Doc McStuffins Inspired Printable Pack for kids ages 2-7 years old from 123 Homeschool 4 Me.
Here is a little of what is included in this pack:
Pre-Writing Pages
Cutting Practice
Upper and Lowercase D's
Build a World
Sorting Upper/Lower Case "D" Bandaids
Doctor Vocabulary
Cut & Paste Follow Directions
Odd/Even Doctor Tool Sort
Graphing
Counting (1 to 12)
Which One is Different?
Complete the Pattern
Basic Addition
Bingo Marker Mysttery Pictures
Bingo Marker Alphabet Mazes
Puzzles
and so much more!
by MFPS Team on Nov 7,2014 -

Comments Off
Here's something to keep your lil one busy! Download the Grinchmas connect the dots for FREE from Zulily!
by MFPS Team on Nov 6,2014 -

Comments Off
The next Lowe's Build & Grow Clinic for Kids is on Saturday, November 8th for a FREE Science Lab Kit! Head over to their website and sign your kid up so they can participate in this super fun build! Each kit comes with experiment cards so they can continue the fun at home! Mark your calenders mommies!
by MFPS Team on Nov 3,2014 -

Comments Off
Here is something your lil one will love! Club Lego is giving away FREE 2 year subscription to LEGO Club Jr. Magazine. All you need to do is sign up and become a LEGO member! Please allow 6 to 14 weeks for delivery of your first mailing.
by MFPS Team on Nov 3,2014 -

Comments Off
Education.com is offering a Seussational printable Dr. Seuss freebie for kids. Head over and print the 20-page 'My Very Own Dr. Seuss Activity Booklet', give your kiddo some crayons/washable markers and let them have some fun with rhyming games, easy addition, and other activities. 
by MFPS Team on Oct 28,2014 -

Comments Off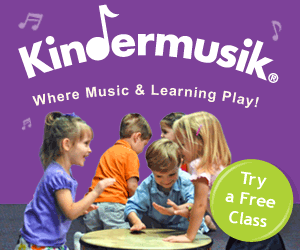 Here is a musical deal for you all! Kindermusik offers music and movement classes for babies, toddlers, big kids, and families.
So if your kid is fascinated or inclined towards music, sign up to try a Kindermusik Music Learning Class for FREE for a limited time. Spaces are limited to hurry over if you are interested.