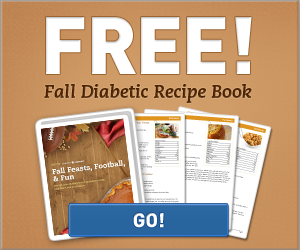 You can receive a FREE Diabetic Recipes book when you sign up to join Diabetic Connect. the largest online diabetes community.
The best books on romance, fiction, mystery and other genres are here at Discount Books Daily FREE of cost. Grab your copy before the cost changes:
It's Thursday and BookBub is here. FREE Books on different topics just for you. 
Mark Of The Mage by R. K. Ryals
When a vicious king outlaws magic, writing, and learning, young Drastona — tattooed with the telltale mark of the disobedient — finds herself on a race for survival. 
Anybody's Daughter by Pamela Samuels Young
After young Brianna is forced into a sex trafficking ring by a man she met online, her uncle will stop at nothing to save her. This "fast-paced, well-written thriller" (Kirkus Reviews) from an award-winning author will keep you on the edge of your seat!
Crown Of The Serpents by Michael Karpovage
A fast-paced thriller perfect for fans of National Treasure! When a Revolutionary War officer's journal is found in New York's Finger Lakes region, Army historian Jake Tununda must investigate — and what he finds will launch him into a lethal hunt for a powerful ancient crown.
A Daughter's Place by CJ Carmichael
A charming tale of second chances with over 100 five-star reviews on Amazon: When she was young, Libby Bateson was kicked out of her home and left to fend for herself. Now she and her daughter need help, and her old crush Gibson may be her chance for a new start.
When young Anders opens a magic portal in his room, he plunges into an adventure filled with terrifying demons, harrowing battles, and epic swordplay. 
BookBub's free daily email notifies you about deep discounts on acclaimed and bestselling eBooks. SIGN UP HERE 
Here are some great Cookbooks,Food and Wine books available. You can get reading up on them as they are absolutely FREE of cost from the Amazon Kindle.
Halloween Cookies by John Parker
Things Mother Used to Make by Lydia Maria Gurney
Clean Food Diet by Jonathan Vine (Author), Tali Carmi (Editor)
40 Juicing Recipes by Jenny Allan
Gluten-Free Recipe Sampler by Vanessa Weisbrod (Author), Debbie Adler (Author), Julie and Charles Mayfield (Author)
Get a FREE Subscription to Oxygen Magazine from Free Biz Mag! To get your one-year subscription to Oxygen, plus find out what FREE business publications you could qualify to receive, simply complete the information on their website.
All fish lovers can now stay up to date on the latest saltwater fishing information with this FREE print subscription to Marlin magazine.
Simply head over to ValueMags[.com] and fill out the form to sign up for you complimentary 8 issue subscription today! No credit card required and you'll never receive a bill. This offer will only be available while supplies last. So HURRY UP!
Here are some more interesting stories on sci-fi and fantasy from the Kindle for FREE:
The Heretic: An Urban Fantasy Mystery by Joseph Nassise
Innocence Lost: A story from the kingdom of Saarland by Patty Jansen
Sip of Malice (Gypsy Sleuths, Book 2) by Emma Blackcliff
Dream Chasers (Dystopian Scifi Series Book 1) by Logan Stark
Abe's Market is offering a FREE download of their Vegan Halloween Recipes E-Book. You'll love this e-book if you're looking for delicious and spooky treats for your friends and family this Halloween.
Register with RC Bullion for a free e-course and free copy of the investment guide "Essential Guide to Successful Gold & Silver Investing in 2014.
What's better than a FREE subscription to Marie Claire magazine? All you have to do is fill out your information. Courtesy of Mercury Magazines!
There are no strings attached, and you'll never receive a bill. Act fast, as these magazine freebies never seem to last long.